Frances Elaine (Shaver) Ziegs/Bigham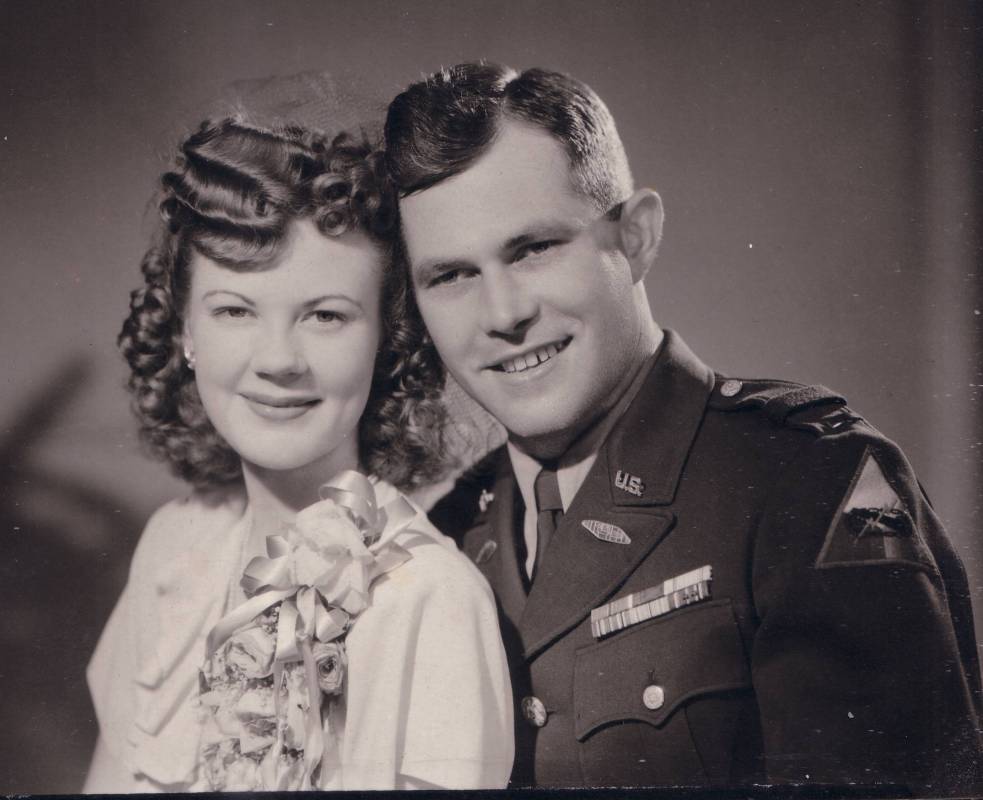 Alfred Albert & Frances Elaine (Shaver) Ziegs

Frances Elaine "Fran" Shaver was the daughter of Clifford Joseph & Luella M. (Randall) Shaver. She was born on October 2, 1924 in Charlotte, Eaton County, Michigan, USA.
Her first husband was Charles Chalker. He died in during combat in World War II, while flying a B-40-F. They had no children together.

She married 1st Lt. (First Lieutenant) Alfred Arthur "Al" Ziegs, oldest son of immigrants Carl August Alfred & Ida E. (Reenig) Ziegs in Detroit, MI on July 22, 1945. Al preceded her in death in September of 1967.

She later married Floyd Robert Bigham on October 15, 1969 in Ovid. Fran was a homemaker and a member of Grove Bible Church. They volunteered for many years at Ovid Healthcare Center in Ovid.
Fran passed away on Friday, November 7, 2008 at Clinton Memorial Hospital in Saint Johns, Clinton County, Michigan. Funeral services were held on the following Monday, November 10th at Keck-Coleman Funeral Homes with Pastor Larry Smith and Pastor Robert Prange officiating. She was buried at Maple Grove Cemetery in Ovid, Clinton County.
Al & Fran had three known children:
Edward Ziegs [living]

Kathleen (Ziegs) Welter [living]

Mary Lou (Ziegs) Bancroft [living]
*Note: Specific information may not be listed for living persons for the privacy of these individuals.