Welcome Shaver Family!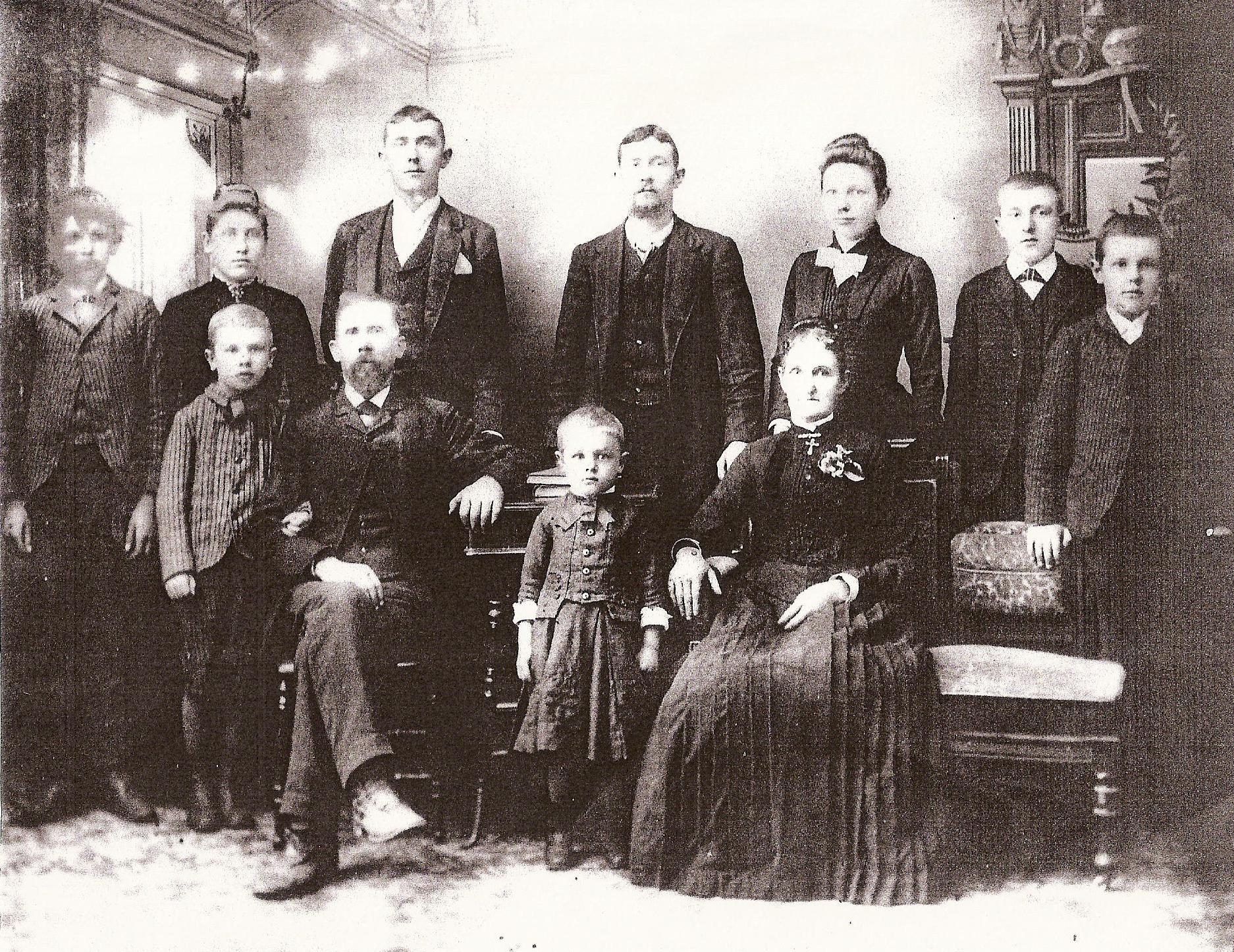 Joseph Watson & Agnes Colista (Palmer) Shaver and nine of their children.

This is a website for the descendants of Joseph Watson & Agnes Colista (Palmer) Shaver. On this website, you can learn about the lives and families of their ancestors and the descendants of their children. For more details on each member of the family, their pedigree and families, please navigate to the Genealogy page.
REUNION INFORMATION
The 101st Annual Reunion is on the way. It will be held in August 11, 2019 in Battle Creek, Michigan. Information for the upcoming family reunion can be found at our

Reunion

page

.
Important Reminders:
Also, if you have any family news (births, deaths, marriages, etc.) that you would like to share, please contact the Reunion Secretary or Historian (see Contact page) with your information.
Website Changes:
Please note that the following significant changes have been made to the website:

Added:

Historical Connections information to famous DISTANT relations, such as Richard Gere, George Bush, Dick Van Dyke, Anna Marie "Grandma Moses" Robertson, John Cena, and many more on our Famous Distant Cousins page [November 6, 2018].
1940 U.S. Census!
The 1940 U.S. Census records are now open to the public! Ancestry.com has been diligently making them available/searchable to their members; and, I will be slowly updating the family records with the information as I am able.