Luella M. (Randall) Shaver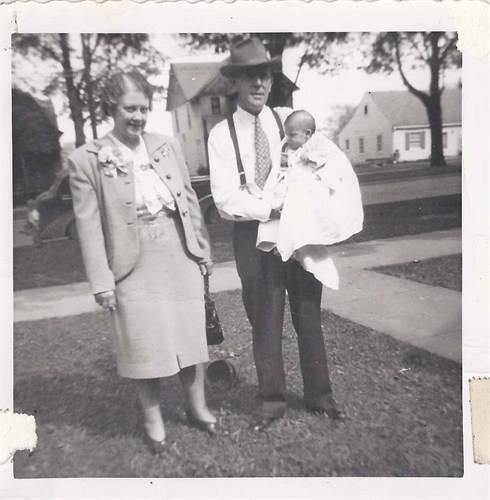 Clifford Joseph & Luella M. (Randall) Shaver with granddaughter, Rosemary Calabro. About 1950.

Luella M. Randall was the daughter of Walter E. & Clara E. (Bottomley) Randall. She was born on December 26, 1901 in Chester Township, Eaton County, Michigan, USA.

She married Clifford Joseph Shaver on February 14, 1918 in Chester Township. Clifford was the youngest son, and child, of Joseph Watson & Agnes Colista (Palmer) Shaver. Their home/farm appears to have been located next to her father's farm, per the 1920 U.S. Census records.
The 1930 U.S. Census record lists their address as 211 Warren, Charlotte, Eaton County. Per the 1940 U.S. Census (Apr 1940), their family had relocated to 7511 Miller Street in Detroit, Wayne County, Michigan, where her husband was working on an auto conveyor line .

Luella passed away on April 4, 1987. She was buried at Maple Hill Cemetery in Charlotte (Plot J-29), next to Clifford.

Together, Clifford and Luella had 3 known child:
Doris Clara (Shaver) Boughton [1919 - 1985]

Dorothy Agnes (Shaver) Calabro [1919 - 1952]

Frances E. (Shaver) Ziegs/Bigham [1924 - 2008]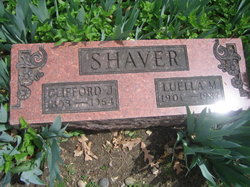 Headstone at Maple Hill Cemetery.