Melvin Burdett Shaver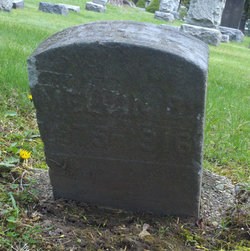 Headstone at Maple Hill Cemetery

Melvin Burdett Shaver was the sixth child of Joseph Watson & Agnes Colista (Palmer) Shaver. He was born on June 5, 1876 in Chester Township, Eaton County, Michigan, USA.

On November 17, 1897, he married Emma J. Raymond, daughter of Kingsley & Sarah A. (Green) Raymond, in Carmel Township, Eaton County. Their marriage was officiated by M. J. Weaver, Minister.
Melvin was a farmer throughout his life although he never owned his own land.

On September 17, 1916 (at the age of 41) he died of Typhoid Fever in Lansing, Ingham County, Michigan. He was buried 3 days later (on the 20th) in Charlotte at Maple Hill Cemetery next to his wife (Plot H-201).
After his death, Emma remarried William Sharp (on June 1, 1918).

Together, Melvin & Emma had four known children:
Clinton Deland Shaver [1900 - 1982]
Mylo Leland Shaver [1902 - 1981]
Vera I. (Shaver) McFarland/Keesler [1908 - 1997]
*Note: Specific information may not be listed for living persons for the privacy of these individuals.