Donald E. Felder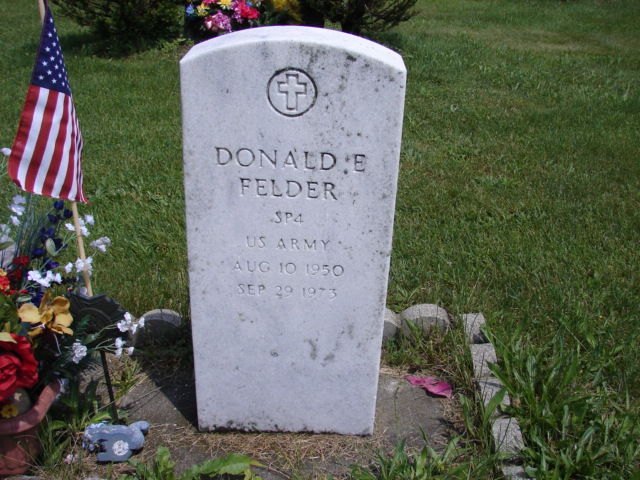 Donald E. Felder was the son of Henry Casper & Cordie Louise (Shaver) Felder. He was born on August 10, 1950 in Michigan, USA.

He joined the U.S. Army around 1968, age 18. He served as a Specialist Fourth Class (SP4).
Donald died on September 29, 1973, at the age of 23. He was buried at Gresham Cemetery in Vermontville, Eaton, Michigan. His father was buried next to him in 2000.

*Note: Specific birth dates are not listed for living persons for the privacy of these individuals.