Kenneth Levi Shaver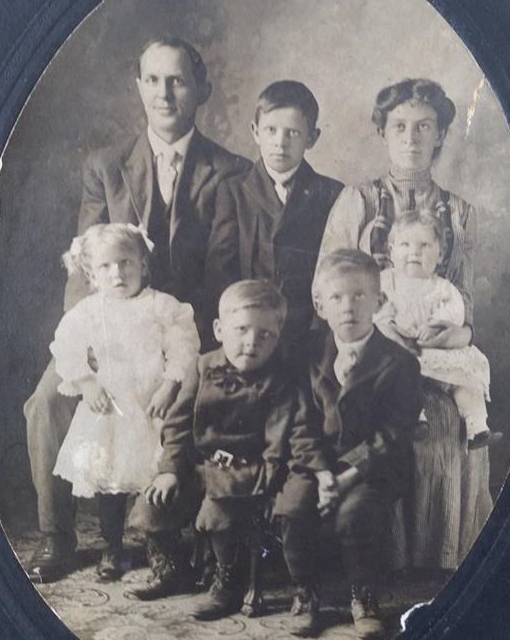 Back: Orville Clayton, Marcus Clifford, & Bessie Eva (Perry) Shaver; Front:
Glenna Gladys, Kenneth Levi, Clarence Joseph, & Edna Etta Shaver; About 1914.
Kenneth Levi Shaver was the third son of Orville Clayton & Bessie Eva (Perry) Shaver. He was born on January 4, 1910 in Charlotte, Eaton County, Michigan, USA.

On April 3, 1942, Kenneth enlisted in the U.S. Army. His WWII Enlistment Record indicates that he was single, with no dependents. He had a grammar school education and worked in "semiskilled construction occupations". At that time, he was 67" and weighed 147 lbs.

Sometime after 1942, he married Emma Rowena McEthenie.

Kenneth passed away on September 19, 1994 at the age of 84, in Marengo, Calhoun County, Michigan. Emma preceded him in death in 1993. They are buried next to each other at Lyon Lake Cemetery in Fredonia Township, Calhoun County.