Marcus Clifford Shaver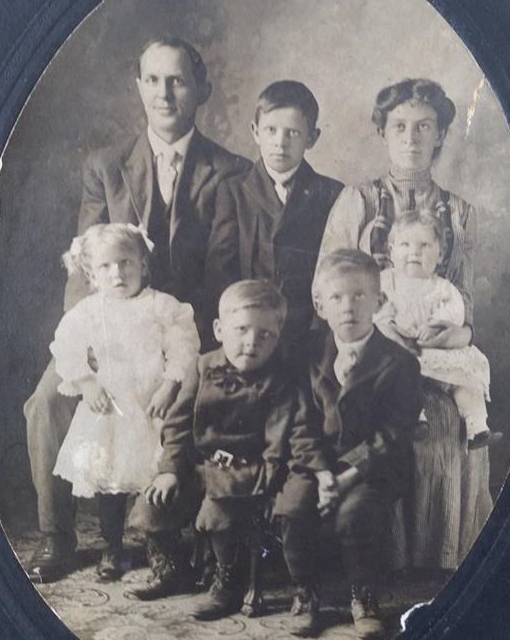 Back: Orville Clayton, Marcus Clifford, & Bessie Eva (Perry) Shaver; Front:
Glenna Gladys, Kenneth Levi, Clarence Joseph, & Edna Etta Shaver; About 1914.
Marcus Clifford Shaver was the first son of Orville Clayton & Bessie Eva (Perry) Shaver. He was born on June 29, 1904 in Kalamazoo Township, Eaton County, Michigan, USA.

On December 24, 1926 (at age 22), he married Goldie Verle Baker, daughter of William Edwin S. T. & Carrie May (Buffenbarger) Baker, in Charlotte, Eaton County.
As of May 2, 1930, he was employed as a laborer (grinding tools?) in Blackman, Jackson County, Michigan.
Marcus passed away in 1939 at the age of 35 in Jackson, Jackson County. Goldie lived until age 93, when she passed away on December 20, 2000.