Alfred Arthur "Al" Ziegs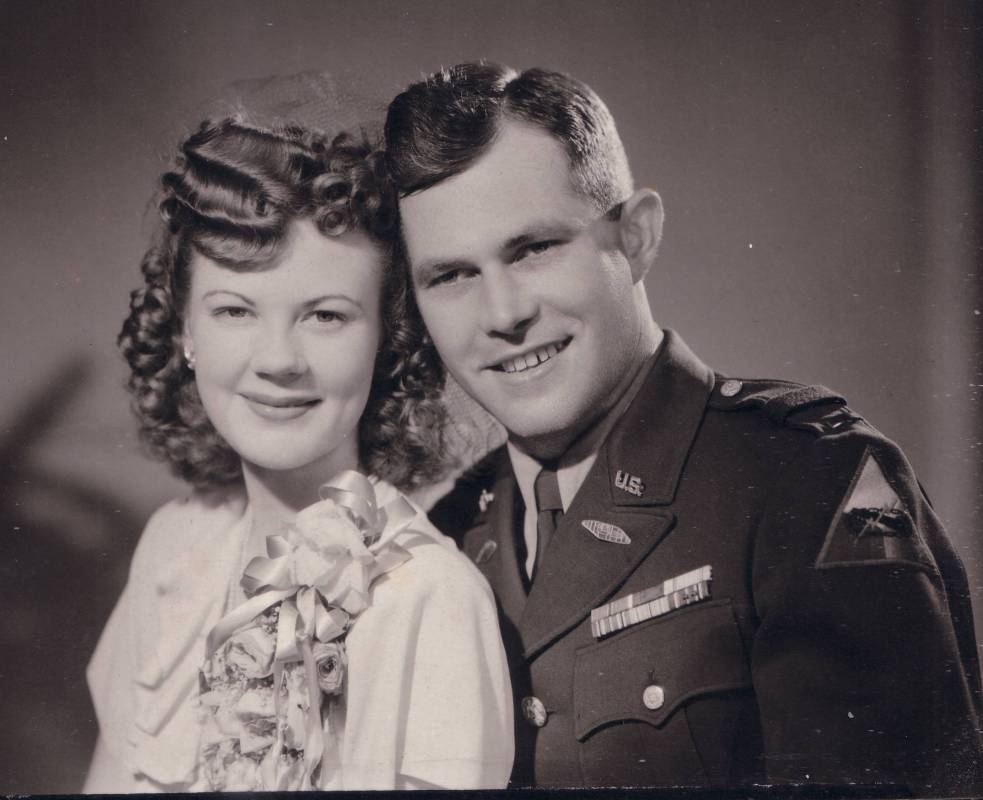 Al & Fran Ziegs

Alfred Arthur "Al" Ziegs was the oldest son of immigrants Carl August Alfred & Ida E. (Reenig) Ziegs. He was born on September 11, 1918 in Colorado, USA; where his father worked as a farmer/rancher.

As of the 1920 U.S. Census, he was age 2 and living with his parents in Adams County, Colorado.

Around 1938, he graduated from Fruita Monument High School located in Fruita, Mesa County, Colorado.

On March 21, 1941, Al enlisted in the U.S. Army for World War II. He served as a 1st Lieutenant for the 49th tank battalion.
He married Frances Elaine "Fran" Shaver was the daughter of Clifford Joseph & Luella M. (Randall) Shaver in Detroit, Wayne County, Michigan on July 22, 1945.

Al died on September 1, 1967 in Ovid, Clinton County, Michigan. He was buried at Maple Grove Cemetery, also in Ovid.

Al & Fran had three known children:
Edward Ziegs [living]

Kathleen (Ziegs) Welter [living]

Mary Lou (Ziegs) Bancroft [living]
*Note: Specific information may not be listed for living persons for the privacy of these individuals.